28 July 2022
1M1C: August 2022 – Carine Caloin, HSE assistant/Management Assistant at the Vitrolles site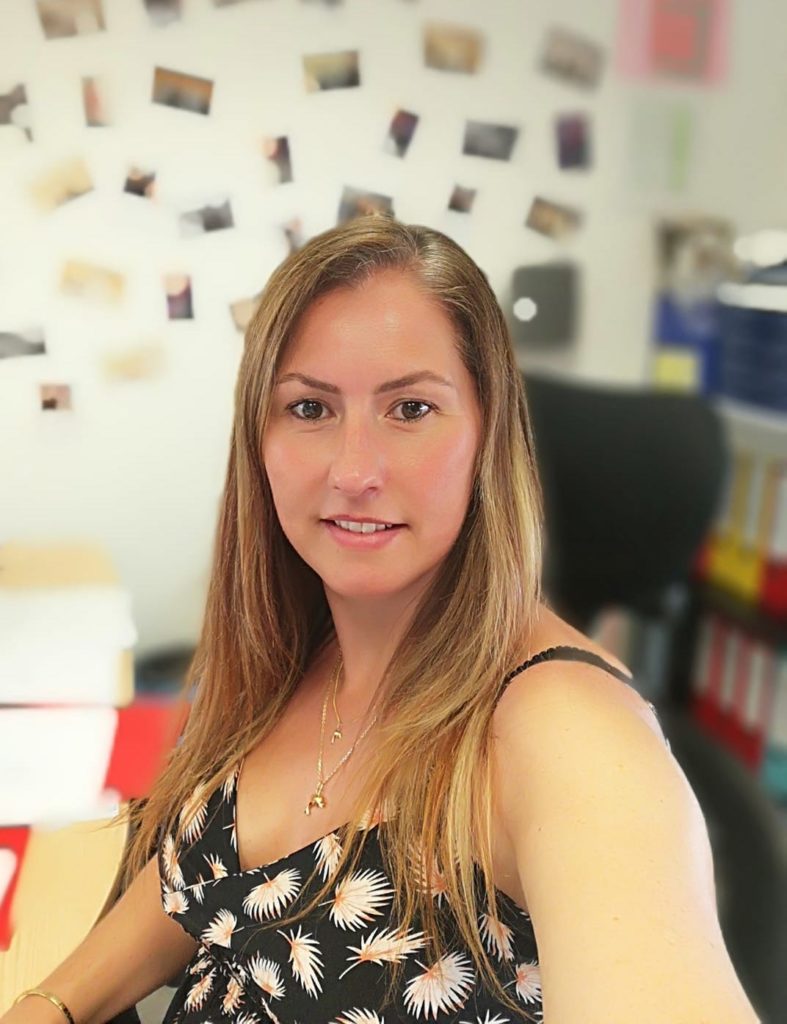 Carine began her adventure at Crusta C almost 12 years ago, starting at the Boulogne sur Mer site as an HSE assistant as part of a sandwich course.
She then continued to work in this field on the other two production sites (Isle Jourdain and Vitrolles), before moving into the position of HSE assistant and management assistant at the Vitrolles site.
In her own words: 'For me to have been a new arrival in the Crusta C family has been the realization of both a professional and personal ambition.' We're delighted to have such an enthusiastic person in our team!
How would you describe your typical working day?
My working week is anything but dull! No two days are alike, there's great variety in terms of the tasks we have to tackle, which change in line with the day's requirements and unforeseen events. At Crusta C, we never get bored!
What projects are you currently working on?
At the moment I'm working on pressure equipment compliance and the monitoring of general safety following work on the seafood product unit and the COOKED and RAW product unit at the Vitrolles site.
In a few words, describe your role to us.
Improving, Promoting, Supporting
Improving staff safety by means of accident prevention, bettering working conditions and monitoring facilities and equipment compliance.
Promoting greater awareness amongst employees of the various work-based risks identified on site. Ensuring compliance with health, safety and environmental regulations.
Supporting senior management and other departments by minuting meetings, updating and drawing up documents, monitoring action plans and training and doing lots of other things...
What are the key challenges or goals you have at work?
My most important goals are to get across the idea that safety procedures aren't there to make work harder, rather, it's a crucial component in keeping people safe in every respect and across the whole company. Getting employees to play their part in keeping everybody safe is a constant challenge. As we often say, 'safety is everyone's business!'
If you could choose anyone at all to be your mentor, who would it be?
My mentor…I think I'd say my mother. For a number of specific reasons, she is a great model for me day-to-day due to her fighting spirit and selflessness.
What do you like best about your work?
The fact that there's no 'normal' day! As I've settled into my job over time, I've come to appreciate this routine, or lack of routine. I like having to switch between documentation, training, negotiations with suppliers and service providers, audits and on-the-ground work. It's precisely the variety of things I deal with which I like!!
Which professional achievement are you most proud of?
Being able to smile, whatever's happening (people often say this about me). Seriously, though, the professional achievement I'm most proud of is to have helped a range of people, especially the QHSE department, to implement the IFS food standard at the Vitrolles site. That really was great team work!
What advice would you give to new team members?
Be considerate, be available for others and be a good listener, these are my words of wisdom. Team work and communication are two of the most crucial components of good working relationships. Adaptability is also key in our field of work. Above all, remember to be careful to maintain your work-life balance!
August's question is: what's the best drink or cocktail to go with grilled prawns?
As I only drink Get 31 peppermint liqueur (as a pre-dinner drink, of course), I'm not sure what advice I can give you…perhaps a nice white wine like a Picpoul de Pinet would do the job 😊
We'd like to thank Carine Caloin for agreeing to take part in our August interview!
If you would like to read more interviews, take a look at our blog.
If you would like to join our team, feel free to check out our vacancies. If you'd like to send in a speculative application, just click here.