10 May 2022
1M1C – May 2022: Sabrina Calon, Head of QHSE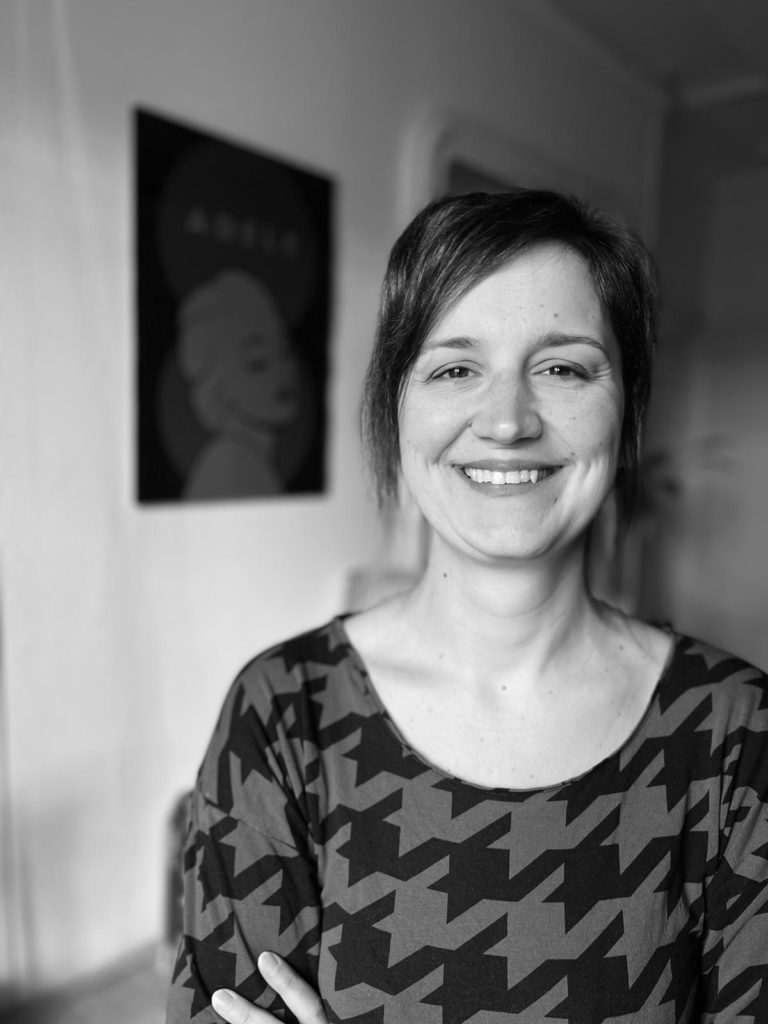 Let's meet Sabrina, who's been working here since 2009!
Originally an intern in the quality control department, she has forged a career path over the years, progressing from an assistant Occupational Health and Safety manager to Head of QHSE in 2016, based at our Boulogne-Sur-Mer site.
How would you describe your typical working day?
It's really important to me to start the day by going round all members of the QHSE team to discuss what they're currently working on – and talk about other things as well. Apart from this regular morning task, my working days are pretty varied and often the unexpected arises.
What projects are you currently working on?
I'm currently working on implementing new requirements associated with the IFS food version 7 standard, specifically with regard to the rolling out of a new Food Safety Culture on the Boulogne site. We're working on a new approach to this in close partnership with my colleagues at Quality Control on CRUSTA C's other sites.
In a few words, describe your role to us.
Safety, Regulations and Quality
It's absolutely crucial to ensure that the food we produce is safe to eat for the consumers who enjoy our products. We also have to watch over the safety of those employed on our production sites.
Complying with QHSE regulations are a fundamental ingredient in ensuring the company has a long, healthy future ahead of it. Compliance is key to everything we do, as well as our employees' welfare.
The quality of our products and services will deliver high levels of customer and consumer satisfaction towards our products, which they will continue to enjoy!
What are the key challenges or goals you have at work?
There are numerous challenges in a department such as mine. Usually, the main challenge is to get all team-members on board with the implementation of QHSE rules and to make sure they understand the reasons behind the rules. Fostering a culture where my department relates to the rest of the firm in a mutually beneficial way and fosters a sense of shared purpose rather than being seen as a kind of 'company police' is also important in how I see my job.
If you could choose anyone at all to be your mentor, who would it be? Why would you choose them?
Marie-Anne DELCLOQUE has been a real inspiration to me. She was part of the Crusta C Boulogne story from the site's opening in 1996 until her untimely death in 2019.
She taught me everything I needed to know about the world of prawns, she was a strong, very professional woman with a big personality. Everyone respected her and listened to her. She provided a listening ear and a helping hand to many and made a big contribution to helping me really grow and assert myself during my first years with the company.
What do you like best about your work?
What I like about my work is the wide variety of issues that I get to tackle. On one day, I'll be working on implementing a regulation, on another I'll be working on a certification audit, another day I'll be training staff on standards, hygiene regulations etc. No two weeks are the same and I really like the variety of tasks that I undertake.
Which professional achievement are you most proud of?
Getting the whole Boulogne site on board with the vision for implementing IFS certification and supporting the company's various departments through this process has been one of the professional achievements of which I'm most proud.
Successfully achieving and implementing this quality standard is something of a Holy Grail in the agri-food industry. Having the backing of the employees of the Boulogne and Isle-Jourdain sites as I did this was very enriching, both in professional and in personal terms.
What advice would you give to new team members?
Stay true to yourselves and what's important to you, whilst being ready to adapt to a range of different situations. Being adaptable is a really vital skill – as demonstrated by what's been happening all over the world for the last two years. It's also important to remain true to yourself to have a clear vision of what you stand for and to stay passionate and driven – because then we know exactly what makes us get up every morning to go to work.
So, the question for the month of May is: what is your favourite Mothers' Day recipe?
With the return of warmer weather, barbecues and outdoor grills are making their reappearance – just perfect for grilling prawn skewers marinated in curry and coconut milk. You're going to just love it!
Thank you to Sabrina Calon for taking part in our May interview!
If you would like to read more interviews, take a look at our blog.
If you would like to join our team, feel free to check out our vacancies. If you'd like to send in a speculative application, just click here.