28 July 2023
1M1C – August 2023:  Laurine Morettin, Management Controller.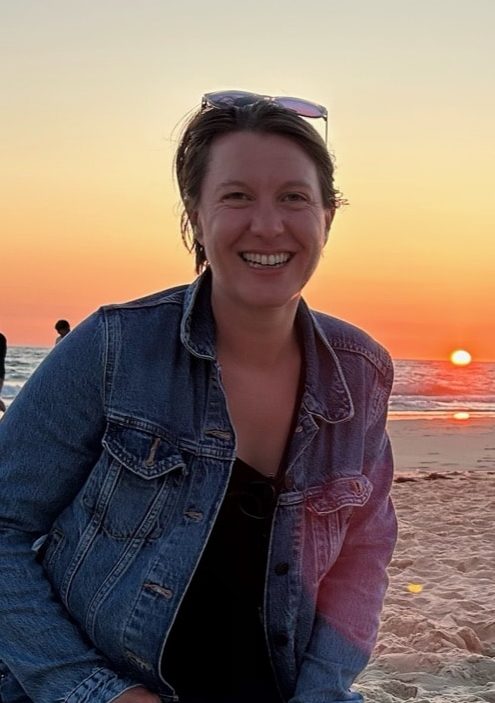 Are you looking for something to read on the beach?
Why not enjoy our interview with Laurine Morettin, a Management Controller at our L'Isle-Jourdain site?
On a day-to-day basis, Laurine takes measurements, analyzes, monitors Crusta C's business activities and performance by looking at stock levels, profit margins and business databases.
How would you describe your typical working day?
It's marked by a variety of tasks: monthly stock checks, sales reports as and when required, implementing a wide range of configurations. However, there are also unexpected jobs which may have to be tackled at any given moment, a traceability spot check, a product for the Swedish market that has to be good to go in three days etc.
What projects are you currently working on?
The creation of a white book on stock management (in partnership with JMI). Implementing a project management tool called Teexma (in order to streamline communications - we hope this is really going to be a big step forward!).
Modifications to end-of-line labelling…
A16 and the implementation of an inventory location management tool.
I'm involved in most ERP-related projects.
In a few words, describe your role to us.
Speed, Corporate loyalty, Impulsiveness
Speed: management control is a support service which caters to a range of needs from core business functions (selling, purchasing, supplying, manufacturing, delivering). It's all about getting your timing right and organizing your priorities.
Corporate loyalty to Crusta C is integral to everything I do. What's most important for me is that as many people as possible share the company's vision. This year, we'll mark thirty years of the firm. It's a community and a collective experience, both of which merit our respect. There are a lot of loyal team members who have contributed to making the business thrive and succeed and who continue to do so.
Impulsiveness: communication is not my strong suit: impulsiveness isn't part of my job, but it's surely something I'm known for! My personality is part and parcel of how I work!
What are the key challenges you must rise to in your work?
Onboarding and creating a good team, as was the case with Amandine and Cyril.
If you could choose anyone at all to be your mentor, who would it be? Why would you choose them?
I'd have two: Odette, my gran, from whom I get a love for the natural world, pride in a job well done and a strength of character that doesn't believe in quitting.
And of course, Franck, the driving force behind Crusta d'Oc at that time. I quickly understood that I wanted to play my part in this adventure. He saw my potential and kept pushing me for over ten years.
What do you like best about your work?
My colleagues, everyone who strives to ensure Crusta C & Co runs smoothly. Work is necessarily a team affair – there needs to be something that you can all believe in. It involves communicating, committing to a goal and sometimes even relating on a deeper level. I like the fact that working with data is very tangible, and all the more so thanks to Véronique's help!
Which professional achievement are you most proud of?
Knowing everything! I'm joking…I don't know everything, but I like to know as much as possible. In my opinion, being able to assess things well requires knowledge. Sometimes it's possible to resolve issues by getting information from all the relevant stakeholders in a more informal way, often from those whose voices are usually least often heard.
What advice would you give to new team members?
'F7', 'F8', because I'm currently training two new recruits and that's probably what I've said most often to them... Crusta C is an adventure, you need to get yourself ready for it. Dealing with fresh produce means there are often situations that have to be dealt with urgently – and that's not forgetting unforeseen events associated with the importation of goods and automation. However, if you've got a good attitude and are motivated, welcome on board!
Finally, we come to August's question: Which Crusta C product would you recommend for a seaside snack?
Monodon prawns, naturally, or why not Ayaba cooked prawns just out of one of our plants, with an accompaniment of locally-caught shellfish – it's umami on a plate! Wash it down with a red wine from Burgundy and a Spotify playlist! #crevettesympa.
We'd like to thank Laurine for agreeing to take part in our August interview!
If you would like to read more interviews, take a look at our blog.
If you would like to join our team, feel free to check out our vacancies. If you'd like to send in a speculative application, just click here.