23 June 2022
1M1C: June 2022 – Robin Pontier, Arras site manager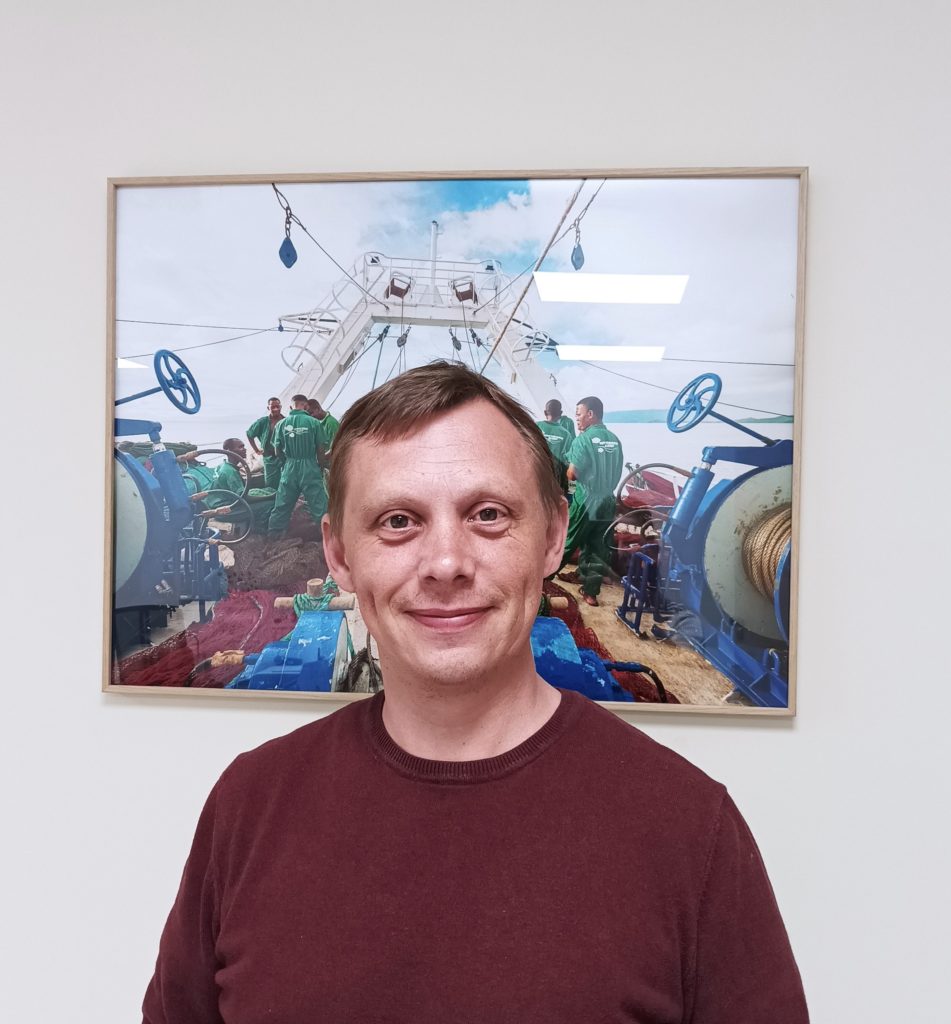 The Arras site manager, Robin Pontier, joined the Crusta C family in September 2019 following 10 years in the seafood products sector as a Purchasing manager and Head of business development
How would you describe your typical working day?
I start by getting a feel for the mood on-site – each day is different for everyone.
It's crucial for me to quickly and accurately assess the frame of mind of each of my co-workers. On the basis of this assessment, it's my responsibility to get the day off to an efficient start whilst ensuring I keep channels of communication open.
Secondly, I perform a thorough analysis of the previous day's KPIs, always with an eye on how improvements could be made through more effective management. Various meetings come next (project meetings, management meetings, technical progress updates). These constitute a major part of my day-to-day activities.
What projects are you currently working on?
Confidentiality is key in this field. However, I can say that my projects generally revolve around developing my site and cementing its long-term viability. Specifically, the focus is on investment, implementing technological improvements and boosting productivity. Other projects are driven by the need to move into new markets and win new clients. Discussions with and feedback from my opposite numbers on the other Crusta C sites help shape these projects, enabling me to be consistently ahead of the curve and have a proactive approach to our customers.
In a few words, describe your role to us.
Organize, manage and analyze.
Organize and manage teams in order to achieve quantitative and qualitative production goals and deliver customer satisfaction
Manage and control costs associated with the site, draw up the site's budget and monitor said budget
Analyze and implement the means of production required for the task in hand, keep costs down and monitor the progress of this implementation
What are the key challenges or goals you have at work?
Without a doubt, being adaptable! This industry demands real flexibility and high levels of customer responsiveness. As a society, we're experiencing successive economic and environmental crises which are really having a massive impact. Expectations are changing, as are lifestyle choices and consumer behaviours. It is hugely important to take all this into account and even better to be able to anticipate change.
What do you like best about your work?
The great variety of activities which are part of my daily routine.
Which professional achievement are you most proud of?
Without a doubt it's the key role that I played in setting up the Arras production site, from its construction to the installation of equipment, the process of getting it operationally ready and recruiting staff. The company's senior management gave me free rein as far as this project was concerned and I'm extremely grateful to them for this – it meant a great deal to me.
What advice would you give to new team members?
A readiness to work hard and perseverance are must-have qualities. They drive personal development and also show your commitment to the business and your motivation. These deserve to be acknowledged. There should be a tangible sense of team spirit and togetherness in the company and everyone has a part to play in encouraging this, starting with me.
June's question is : with the return of summer, it's getting warmer – have you any ideas for chilled dishes?
A few tasty prawns in a mayonnaise-based sauce (or another sauce depending on preferences), some crudités, all washed down with a nice little white wine (from the Mâconnais district in Burgundy), for example, a Pouilly Fuissé (remember to drink responsibly). This is a sure-fire recipe for a treat for the tastebuds shared with friends!
We'd like to thank Robin Pontier for agreeing to take part in our June interview!
If you would like to read more interviews, take a look at our blog.
If you would like to join our team, feel free to check out our vacancies. If you'd like to send in a speculative application, just click here.