19 April 2021
Crusta C's marinaded product range expands to include Marinaded Octopus
In response to growing customer demand, Crusta C has expanded its 'marinaded' product range, previously comprising a number of prawn products, with the addition of cooked octopus. As with the other products in the range, this marinaded octopus may be eaten on its own or as part of a meal and can be enjoyed hot or cold.
Firm yet tender octopus with a Provençal twist
Our recipe was specifically designed to bring out all the qualities that make octopus so special – its taste, texture and more – in the shape of thinly-sliced marinaded octopus and grilled vegetables.
Cherry tomatoes, red and yellow peppers, a marinade made from olive oil, lemon juice, vinegar and pepper combine to give this product a decidedly Mediterranean twist.
This product boasts a perfect texture – both firm and gently yielding.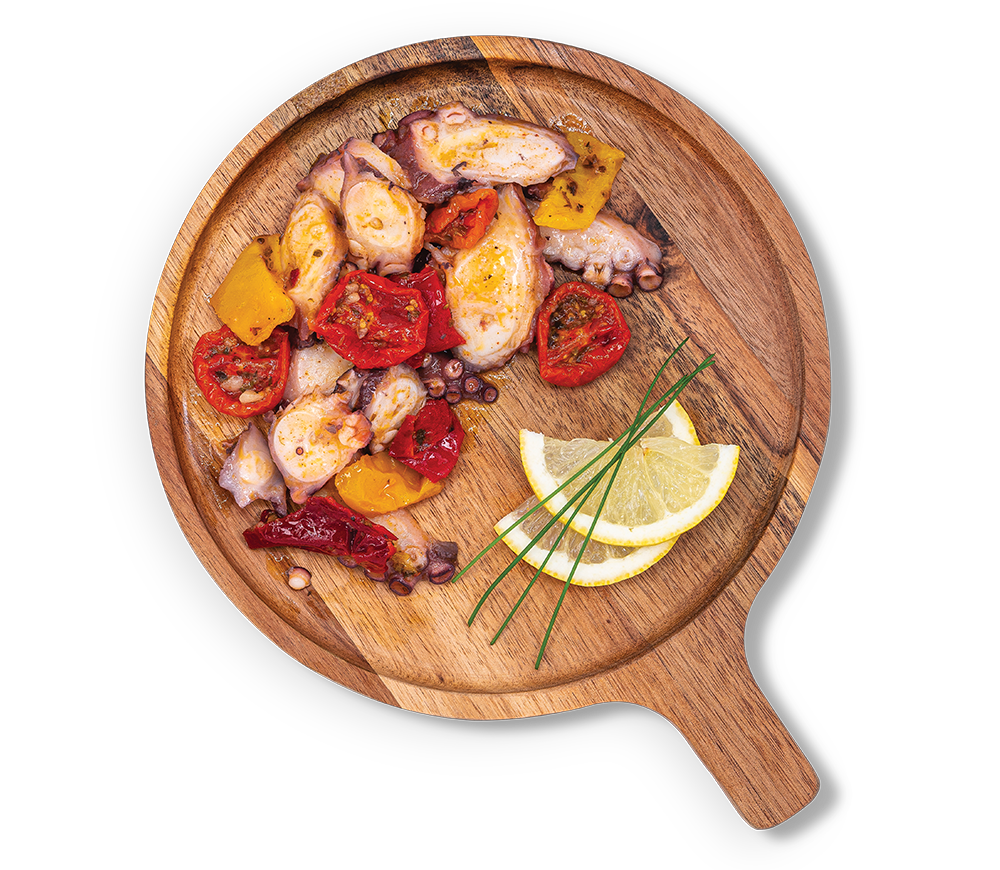 Fishing, processing & packaging
Caught using traps in the Eastern Central Atlantic, the octopus is cooked, processed and packaged in France by Crusta C in Vitrolles.
Crusta C decided to use skin pack trays in order to ensure it maintains its taste, texture and smell right up until it's served. What's more, we add no artificial colourings or preservatives.
Crusta C expects to sell 300 tonnes of this new product during its first year in supermarkets (marketed as private-label or store brand products) in the seafood aisle.