14 November 2022
1M1C – November 2022: Anne-Soleyne DARDE, Head of Team Management & HR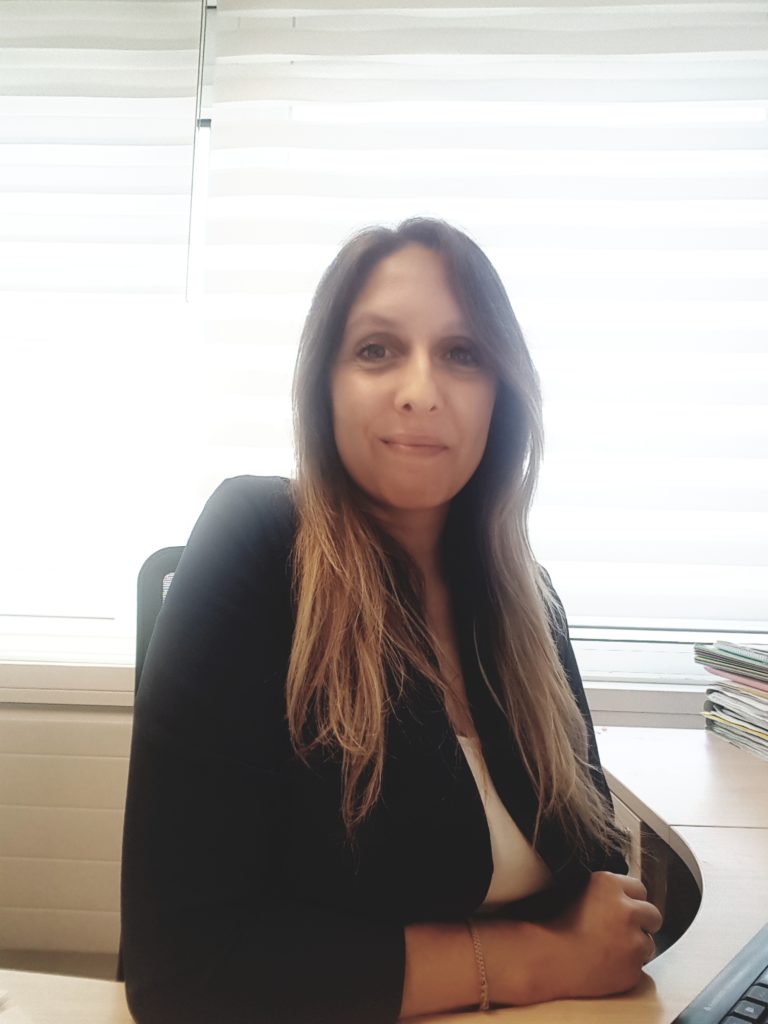 With an academic background in management, Anne-Soleyne joined the Crusta C team a little over 18 years ago. She began her career as part of a sandwich course which lasted several months. She was employed in the administrative and sales management departments.
Over time, she was entrusted with more team management and HR-focused tasks.
The administrative team gradually expanded and Anne-Soleyne is now Head of Team Management and HR (liaison officer)!
How would you describe your typical working day?
My days are very varied, rewarding and often quite intense.
Following a daily briefing looking at staff absences or issues noted the previous day, we get down to replying to emails – a lot of what we do is flagged up in email communications. The tasks in hand are delegated to the department's employees and the most pressing jobs are identified and begun. What happens next depends on the individual day. I may have time to work on ongoing projects or I may have to deal with unexpected situations. This is exactly what I love about working in team management.
To give you a few examples, I may have to work on preparing a training session or course, resolve issues or queries relating to temp agencies, deal with a bug in time tracking software, tackle a specific problem or issue relating to a work colleague, debrief a manager, make preparations and draw up action points for a specific time period, identify areas where improvements can be made, go to a meeting, discuss a safety issue with our HSE assistant, begin the recruitment process for a new team member or implement new procedures or working methods in the department to name just a few.
What projects are you currently working on?
I'm working on several projects right now, including organizing the deployment of on-site temps/agency staff, migrating to a new employee scheduling software package, moving to digital signage and diaries and lots more.
At the moment, we're focussing our efforts on the Christmas/New Year period, which is very busy for us.
In a few words, describe your role to us.
Looking ahead, advising & organizing
Looking ahead to future needs and specific periods is a necessity – in fact, it's absolutely vital. Maintaining a pro-active stance makes it easier to deal with the most stressful periods efficiently and to keep things ticking along nicely throughout the course of the year.
Advising and supporting managers and employees in their day-to-day tasks and long-term career development at Crusta C, providing recommendations, ideas and solutions whilst always having a listening ear and being available for meetings.
Recording and processing requirements and data coming from the various company departments necessitates a lot of organization, the key objective of which is always to achieve greater efficiency. When this organization exhibits cross-company functionality, it's possible to deliver effective support and practical solutions tailored to meet the specific on-the-ground needs of all employees.
What are the key challenges or goals you have at work?
Ensuring that the site's HR admin team is always close at hand, ready to advise and support staff at all levels.
Offering high-quality support and advice on all HR-related issues. Helping to improve on-site and inter-site communications by fostering and reinforcing employee trust with regard to the role they play in the wider company.
If you could choose anyone at all to be your mentor, who would it be?
Human beings in general, without a doubt! We can learn things from anyone, no matter their age, how much experience they have or what role they work in. There's meaning to be found in every meeting, every experience, every piece of advice and even every mistake. We must learn how to listen, understand, analyze and accept advice (even on a subconscious level) in order to progress and improve in our careers and our personal lives.
What do you like best about your work?
The pace of the working day, going from one topic to another, the real variety of each day, above all, the chance to work with other people, to be a link in a very long chain of workers, the opportunity to prove oneself in a corporate setting.
Which professional achievement are you most proud of?
I've really thrown myself heart and mind into every project that I've ever led. I like change, continuous improvement and having variety in what I do in my job. As a result, I don't think that I would single out one specific professional achievement ahead of all the others. I try to do my very best with a view to adding more and more achievements to my tally. What really motivates me when I'm working on a project is other people's satisfaction. I get particular pleasure out of seeing employees happy in their job.
What advice would you give to new team members?
Let's start with a short quote: 'Success is not the key to happiness. Happiness is the key to success. If you love what you are doing, you will be successful.' Albert Schweitzer. That would be really good, wouldn't it?
Try to ensure that you're a good fit with what you're doing and the people you're working alongside. If possible, choose a company and a team that share your values, where you'll feel comfortable and ready to get really stuck in. It's very important that what you do chimes with your beliefs and attitudes.
Try to remember that we all have our role to play – and it's an important one – it doesn't matter how senior you are, what position you occupy or the experience you have; everyone is needed.
November's question is: Christmas will be here in a little over a month, could you tell us your favourite Christmas meal idea?
Christmas – you're setting the bar high!
I suggest adding an exotic touch to your Christmas and New Year meals. You could have an aperitif composed of prawn and mango verrines accompanied by fried tuna puffs (a speciality from the French Antilles made from filled puff pastry, similar to petits fours);
Follow this with a plate of Oléron oysters, if possible.
Next, I'd serve a prawn gratin with vegetables accompanied by sweet potato chips. To finish, a Christmas log-style praline mousse roulade (with Gers hazelnuts). This will help you think of Crusta C from the starter right through to the dessert.
We'd like to thank Anne-Soleyne for agreeing to take part in our November interview!
If you would like to read more interviews, take a look at our blog.
If you would like to join our team, feel free to check out our vacancies. If you'd like to send in a speculative application, just click here.