19 April 2021
Crusta C embarks on a new adventure with MSC-certified Sashimi-grade tuna
Building on its position of strength as the leading player on the cooked, refrigerated prawn market (27% market share) and the most recent financial year of 2019-2020 showing ongoing growth, Crusta C has decided to branch out beyond its traditional core activity with a new product in the Prestige product range, a ground-breaking market innovation: MSC-certified, sashimi-grade yellowfin tuna sold in fixed-weight packs.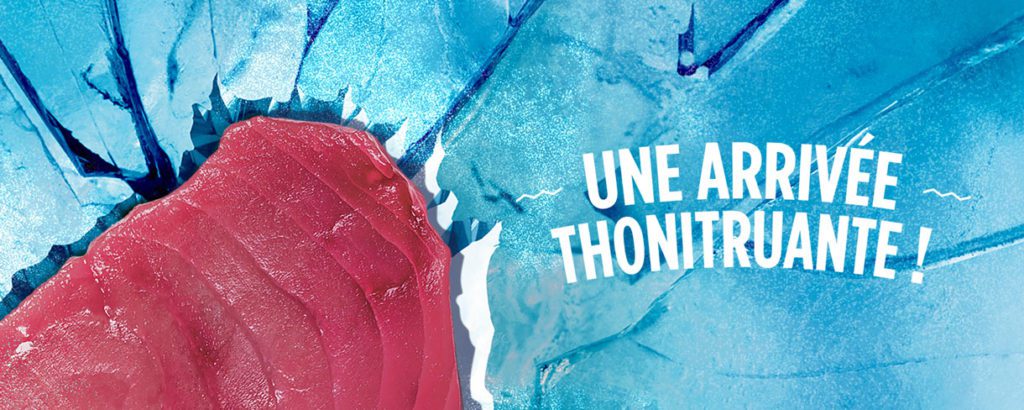 MSC-certified sashimi-grade raw thawed yellowfin tuna steaks in fixed-weight packs
As part of our drive to diversify our product offering and add new products to our 'Prestige' product range, Crusta C is moving into the tuna market, this being a product that's growing in popularity and which meets our clients' demands.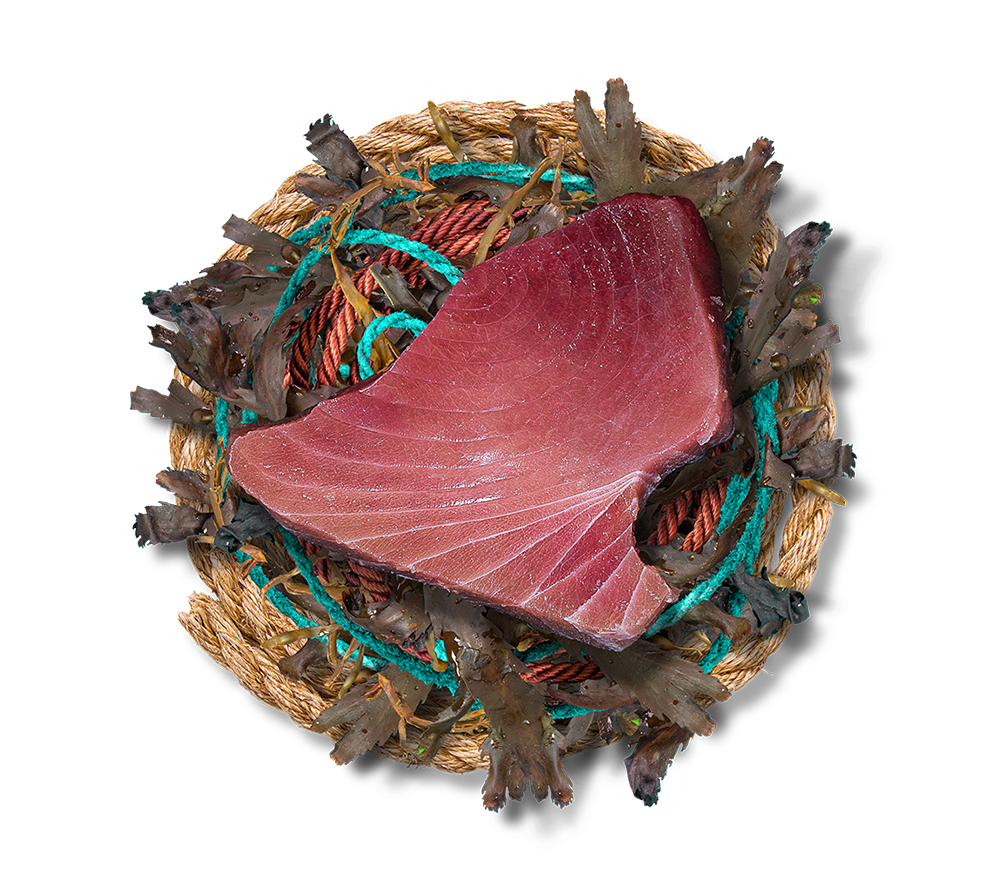 Crusta C is thus breaking new ground by offering a yellowfin tuna steak product that is:
MSC-certified
Sashimi-grade (meaning it may be eaten raw, with sushi or sashimi style)
Sold in fixed-weight packs
Crusta C chose the species 'Thunnus Albacares', the Yellowfin tuna, caught in the Micronesia area in an MSC-certified fishery (meaning it is sustainably fished).
Sashimi-grade: catering to the growing trend towards eating raw foods
As soon as they're caught, the fish are brought onboard and stored at a temperature of -50°C to ensure they're of Sashimi-grade. The product is then placed in skin pack trays in France at Crusta C's Vitrolles site.
A plastic film is placed over the steak, which is surrounded by a modified atmosphere within its tray. This ensures that the product's colour, taste, texture and aroma are maintained exactly as they should be, right up to the point when it comes to be consumed.
A unique product in its field: fixed-weight tray for the supermarket sector & wholesalers
This new product is sold in a fixed-weight tray in the supermarket seafood aisle (private-label or store brand) and by wholesalers. Fixed-weight trays help save time in the supermarket supply chain as they are sold at a set price, which offers a major organizational advantage in that the sales price is known in advance, therefore the exact profit on each item sold will be as well.
Crusta C expects to sell 500 tonnes of this new product during its first year!