7 March 2023
1M1C – March 2023: Cécile Lefort, Export Sales Assistant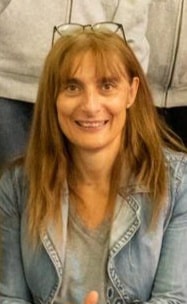 Our monthly interviews are back, and this month we'd like to introduce you to Cécile, who has been an Export Sales Assistant for the last 6 years at Crusta C's Isle-Jourdain site. Let's get the 1M1C ball rolling for 2023!
How would you describe your typical working day?
My days are 'lively', no two days are exactly the same. There are, however, some broad themes that run through the day. Mornings are generally spent dealing with order management and any unexpected issues arising from that. Afternoons are focused on client management, monitoring sales forecasts and disputes and invoice management.
What projects are you currently working on?
I'm currently working on the organizational side of the Export department as I have a new colleague, Margaux, who I am onboarding and training.
In a few words, describe your role to us.
Cross-disciplinary – Multi-faceted – Communication. My role is cross-disciplinary and multi-faceted. I work with the shipping, scheduling, purchasing and accounting departments. Communication in the world of the 'Wall Street' of prawns is vital. Incoming, outgoing – you have to be able to sort and deal with communications very rapidly.
What are the key challenges or goals you have at work?
My key professional challenges fall into three categories: organization, responding rapidly and communicating.
If you could choose anyone at all to be your mentor, who would it be?
Alexandra David Neel: the first Western woman to enter the forbidden city of Lhasa, in 1924. She had an unusual - to say the least - life. A Tibetologist, opera singer, journalist and Buddhist, she wasn't afraid to leave her comfort zone to explore new worlds and she wasn't worried by how long that might take or what people might think of her! This approach suited her well, she lived to over a hundred!!
What do you like best about your work?
Variety: working in exports has enabled me to discover that the Germans don't work in quite the same way that the British do, or the Italians, Swiss or Lithuanians... • • Having discussions in English or Italian. • The multi-faceted nature of the job which allows me to work with the whole range of departments in Crusta C.
Which professional achievement are you most proud of?
The professional achievement I'm most proud of is to be able to pass on my know-how to the new recruits in a way that's exciting and appealing.
What advice would you give to new team members?
Take time to organize yourself and understand processes; don't try to do too many things at once; don't be fazed by hustle and bustle; in short stay calm when faced with unexpected turns of events – see them as opportunities, not problems, this will help you to become more adaptable. My little phrase for such moments is: 'breathe in, breathe out'!
March's question is: The 8th March is International Women's Day! What dish would you like us to serve up to celebrate the occasion?
Prawns, avocado, mango, cashews with a multi-cereal blend spiced up with a lemon and ginger vinaigrette!
We'd like to thank Cécile for agreeing to take part in our March interview!
If you would like to read more interviews, take a look at our blog.
If you would like to join our team, feel free to check out our vacancies. If you'd like to send in a speculative application, just click here.