5 January 2022
1M1C December 2021: Johann Ferenken – Production supervisor, L'Isle-Jourdain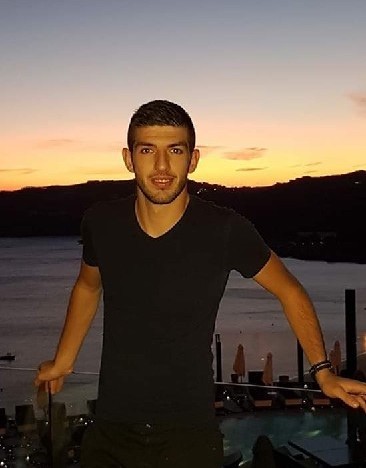 Let's meet Johann Ferenken, who originally joined our team on a temporary basis in 2017. His position was made permanent three months later and he has now risen through the ranks in the production team. He is now the production supervisor at our Isle-Jourdain site.
How would you describe your typical working day?
I never know exactly what my working day is going to look like in advance. In the production field, it's frequently a question of reacting to things, trying to find a workaround for the different problems which can arise, whether we're talking about quality management or anything else that could have a negative impact upon production. That makes it hard to talk about a typical working day – it's tricky to do that because there's not really such a thing as routines in production.
What projects are you currently working on?
At the moment, I'm working with my production manager and the maintenance department. We're looking to reduce the failure rate of our work tools and are also focusing on training. The end goal is for our team to be structured so that it's ready to deal with any scenario it could potentially face.
In a few words, describe your role to us.
Managing, motivating, training
Managing: I look after work schedule planning, ensure that there is a good mix of skills in my teams and keep a close watch that everything is operating as it should within the teams.
Motivating: this is about encouraging teams to move forward, through different initiatives, (I spend a lot of time talking with individuals and take an interest in them). Above all, it's about successfully motivating them to work well as a team.
Training: I'm in charge of training up both new team members and more established ones in new practices, both relating to work tools and the management of temporary workers.
What are the key challenges or goals you have at work?
My long-term professional goal is to keep on making progress.
No matter where I've worked, I've always wanted to be where my boss is sitting (sorry Nicolas 😅). I think that I'd get bored at work if I wasn't looking to move forward in my career.
If you could choose anyone at all to be your mentor, who would it be? Why would you choose them?
Wonder Woman, definitely! No, actually, it would be my mother.
We had a similar career path – we both started at the very bottom of the pile in a business before progressing up the corporate ladder as far as we could. I get this determination from her – it doesn't matter what kind of obstacles we face – we get on with it and we overcome them.
What do you like best about your work?
The thing I like best about my work is being able to talk with people from all different company departments. I always try to bring people together so they can share their experiences and most of all, have a bit of a laugh. I'm lucky to have a boss who sees things in the same way as I do in terms of team communication.
Which professional achievement are you most proud of?
My dance moves in our Team Building exercises, without the shadow of a doubt! (we agree)
It's a complex question but I'd say that the professional achievement I'm most proud of is to have gained the trust of each team and to keep that trust, day after day.
What advice would you give to new team members?
I advise new team members to not be backward about taking an interest in their colleagues and to learn from the people who've been there a long time – this will really help them settle into the job and improve their professional experience in general!
So, the question for the month of December is: we're getting ready for New Year – have you a suitable recipe that you'd like to share with us?
I've a recipe I learnt during my cookery course: oysters au gratin with champagne!
It's a great recipe to share with others!
We'd like to thank Johann Ferenken for his good humour and for agreeing to take part in our December interview! If you would like to join our team, feel free to check out our vacancies. If you'd like to send in a speculative application, just click here.